The Obagi Nu-Derm System
Transforms Skin so that it Looks and Acts Younger and Healthier
Read more
Enter your phone number to receive
an exclusive quote for skin care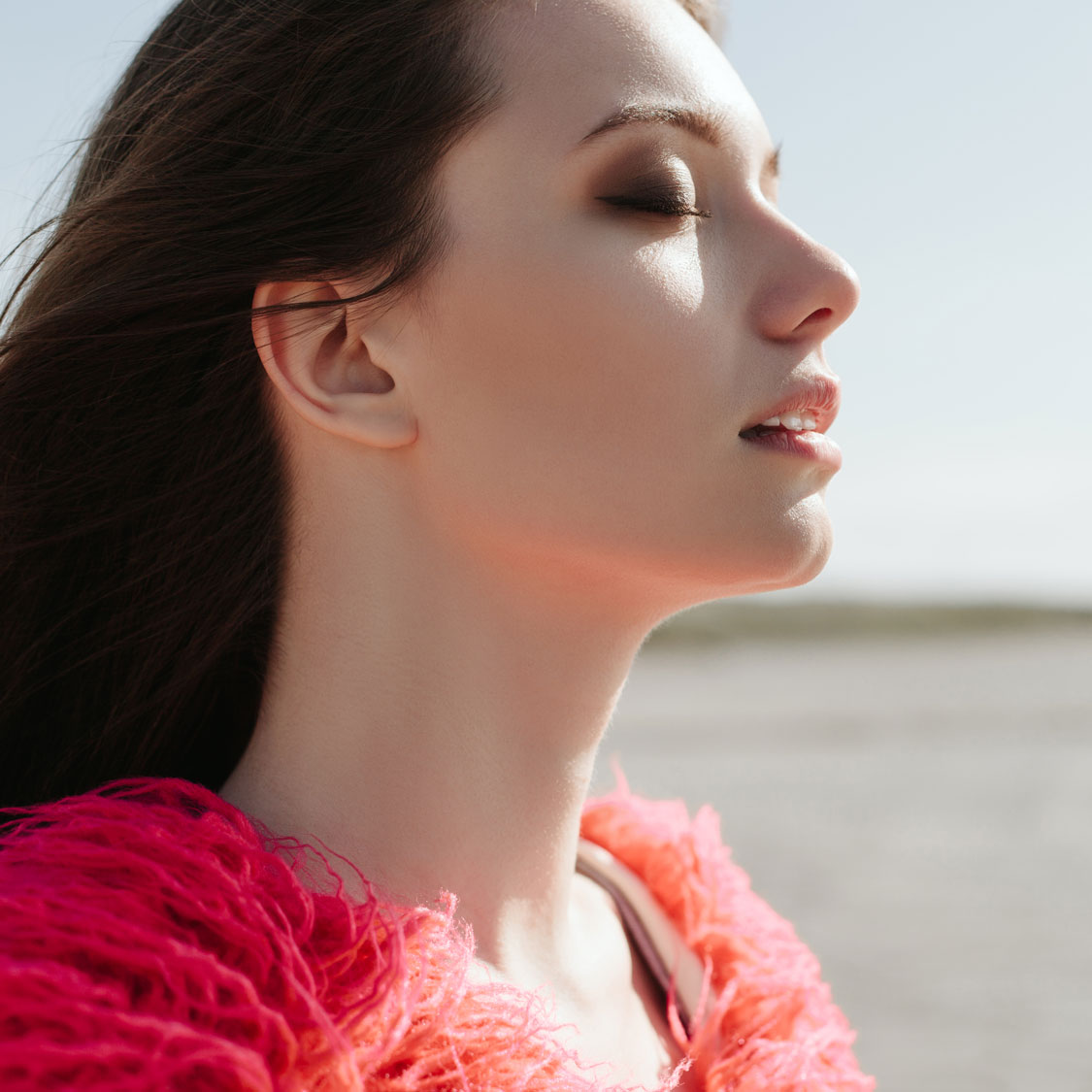 Here is the solution to correct unwanted signs of aging, caused by external factors and the natural breakdown in skin function as we age, include:
Fine lines and wrinkles
Sun and age spots
Uneven skin tone
Loss of elasticity and firmness
Loss of natural skin hydration
You have the ability to Transform your skin with the Obagi Nu-Derm System, proven to improve skin functions so that skin looks and acts younger and healthier.
How It Works: Transformation at the Cellular Level
The Obagi Nu-Derm System uses a unique combination of active and prescription ingredients - including Tretinoin and Hydroquinone 4% - to maximize penetration to all skin layers. The specific dosage and frequency are determined and monitored, according to your skin's condition, needs and lifestyle.
The System triggers Therapeutic Cascade™ that:
Increases cellular turnover of abundant, healthy keratinocytes, pushing fresh cells to the surface more quickly and promoting old cells to exfoliate faster.
Suppresses melanocyte production reversing and preventing hyperpigmentation.
Promotes the even distribution of melanin, eliminating unwanted dark patches and age spots.
Improves intracellular transcription of keratinocytes, producing healthy, uniform cells for better skin structure.
Stimulates fibroblasts to increase collagen and elastin formation, resulting in stronger, more resilient skin.
Increases GAG synthesis, providing natural hydration and necessary nutrients to the epidermis.
Increases angiogenesis, improving blood flow.
Good Candidate for the Obagi Nuderm System:
The Obagi Nu-Derm System is best for clients who are willing to commit to a comprehensive skin care protocol and will tolerate side effects.
Concerned about mild to severe photodamage
Want to eliminate sun or age spots and have hyperpigmentation
Have fine lines, wrinkles and laxity
Experience adult acne
The Obagi-C Rx System: For Brighter, Photolumines Skin
As the first and only prescription-strength Vitamin C skin care system, the Obagi-C Rx System is designed for mild to moderate sun-damaged skin. With the Obagi-C Rx System, skin is more radiant, smooth and hydrated - more Photolumines.
Obagi-C Rx System
The specially formulated Obagi-C Rx System works to:
Regulate the production of melanin-producing cells, resulting in even skin tone and radiant skin
Enhance collagen production, promoting smoother, brighter skin with fewer fine lines and wrinkles
Minimize skin cell damage caused by environmental factors, protecting it from free radicals and maintaining Photolumines skin
Improve dark patches caused by photodamage and restore balance to lackluster skin
Promotes radiance, resulting in Photolumines skin that emits light you can actually see and measure
Results from Photolumines
Bioscientists and physicists measure Photolumines light using a spectrometer, the same tool used to quantify the improvement of skin damaged from solar radiation and the oxidative process. When you are looking to prevent the effects of aging, you now have a skin solution that delivers skin improvements for brighter, radiant skin.
Good Candidates for Obagi-C Rx SYSTEM
The Obagi-C Rx System is best for clients who want a simple skin care regimen and:
Concerned about mild to moderate sun damage
Currently use cosmetic Vitamin C, alpha hydroxy products or "ingredients of the moment" cosmetic products
Need more than just a cosmetic or cosmeceutical
Are retinoid intolerant
We carry the full line of Obagi Products
SkinCeuticals

ABOUT SKINCEUTICALS
Our mission is to improve skin health. Dedicated to this purpose, we make one simple promise - to provide advanced skincare backed by science.
Born from decades of skin cancer research that led to pivotal breakthroughs in antioxidants, our high potency formulas are concentrated in pure actives and proven to penetrate optimally into skin.
Made in the USA, our clinical skincare is used by dermatologists, plastic surgeons, and medi-spas for daily homecare and to complement aesthetic procedures. We formulate to correct signs of aging, protect healthy skin, and prevent future damage.
PREVENT, PROTECT, CORRECT
To maintain and improve skin health, an effective skincare regimen must contain three fundamental elements: Prevention, Protection, and Correction. The SkinCeuticals product philosophy is built around these principles. Designed to prevent signs of future damage, protect healthy skin, and correct the appearance of previous damage, SkinCeuticals is committed to advanced skincare products that are backed by science.
PREVENT
ULTIMATE PROTECTION FROM ENVIRONMENTAL SKIN DAMAGE
Even the best broad spectrum sunscreen can only block up to 55% of the damaging free radicals generated by UV exposure, but SkinCeuticals antioxidants are specially designed and clinically proven to neutralize damaging free radicals. When used together, SkinCeuticals antioxidants and sunscreens provide better protection by preventing the visible signs of photoaging and promoting optimal appearance of skin health.
PROTECT
EFFECTIVE PROTECTION AGAINST PHOTOAGING
The SkinCeuticals line of sunscreens provides broad spectrum UVA/UVB protection. Formulated with Z-COTE® transparent zinc oxide, skin is protected from the entire spectrum of damaging UV rays, not just sunburn. Unlike the pasty, white zinc oxide sunscreens of the past, SkinCeuticals sunscreens are formulated with cosmetically elegant textures.
CORRECT
TARGETED TREATMENTS FOR SPECIFIC SKIN CONCERNS
SkinCeuticals corrective products combine anti-aging, clarifying, moisturizing, and exfoliating ingredients to help rehabilitate the look of skin, restoring a healthier and more youthful appearance. Our active ingredients and advanced technologies improve the look of fine lines, wrinkles, acne, and more.
Products we carry from SkinCeuticals:
PREVENT
C E Ferulic
Phloretin CF
AOX+ Eye Gel
Resveratrol B E
CORRECT
Retexturing Activator
Blemish + Age Defense
Redness Neutralizer
Metacell B3
Triple Lipid Restore 2:4:2
Eye Balm
A.G.E. Interrupter
A.G.E. Eye Complex
Clarifying Clay Masque
Phyto Corrective Gel
Epidermal Repair
CLEANSE
Gentle Cleanser
Simply Clean
Micro-Exfoliating Scrub
MOISTURIZE
Hydrating B5 Gel
Daily Moisture
Emollience
Latisse
LATISSE® is a prescription eyelash product that will grow your natural eyelashes longer, fuller and darker! Visible results happen as early as 4-6 weeks, with full, dramatic effects in 14-16 weeks.
Unlike over-the-counter eyelash products that condition and moisturize lashes, or mascara products that make your lashes look longer than they are, Latisse has been clinically proven to actually grow noticeably longer, fuller and darker lashes. By the end of 4 months, lashes are 25% longer, 106% fuller and 18% darker!
Enter your phone number to receive
an exclusive quote for skin care
Financing Available
We have deferred interest financing options and we can get you pre-approved with no credit check.